PANANIA DIGGERS
Panania RSL Sub-Branch
First established in 1951 and part of a network of more than three hundred sub-branches across New South Wales alone, the Panania RSL Sub-Branch and its Executive exists to serve our local veteran community and their families.
We provide for the well-being, care and commemoration of serving and ex-serving Australian Defence Force personnel and their dependants, and promote Government and Community awareness of the ongoing needs of veterans.
To contact Sub-Branch, please call Panania Diggers on (02) 9774 1288 or email the Sub-Branch Secretary at pananiasb@rslnsw.org.au.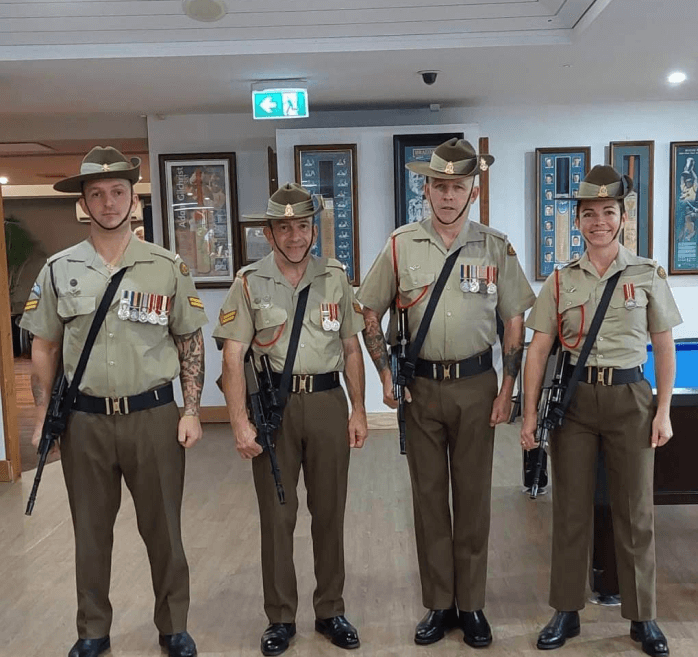 COMMUNITY FIRST
Meetings
The Panania RSL Sub-Branch meets at 7pm on the second Monday of every month at Panania Diggers. If you are a currently serving or ex-serving Australian Defence Force member, please feel welcome to join us.
COMMUNITY FIRST
Commemorative Services
The Panania RSL Sub-Branch actively commemorates ANZAC Day, Victory in the Pacific Day, Remembrance Day and other significant anniversaries in Australian military history and strives to promote community awareness and engagement in these events.