CLUB FACILITIES
The Green
The whole family can enjoy our expansive and comfortable outdoor recreational space.
The Green boasts four undercover function precincts, alfresco dining area, two children's playgrounds, large landscaped grounds.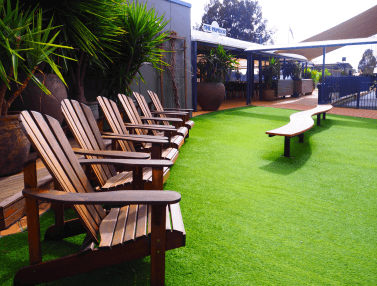 With two children's playgrounds, large landscaped grounds and an authentic train carriage to amuse children of all ages whilst the parents relax.
Our four function precincts also provide the perfect venue for that special occasion from 30 up to 300 people in a comfortable, alfresco environment.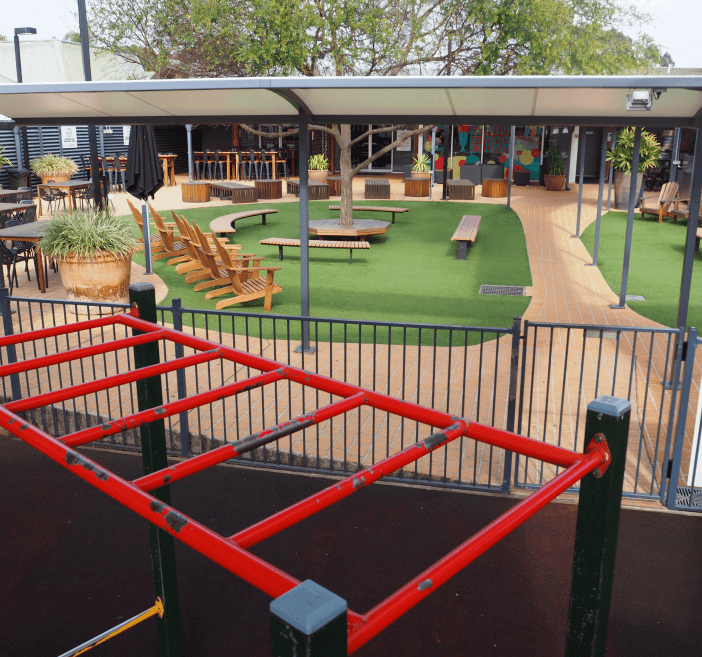 CLUB FACILITIES
Opened in 2005
The Green' is recognised as the premier, family friendly venue in the district. Members and guests value 'The Green' as a safe, relaxed environment where children are kept entertained, dining is inexpensive and access to traditional Club activities and entertainment is easily available.
CLUB FACILITIES
Gym
Panania Diggers has partnered with Fitness Local to provide a fully-equipped fitness facility for personal and group training activities.